Will Bone Grafting Restore Lost Jawbone Structure?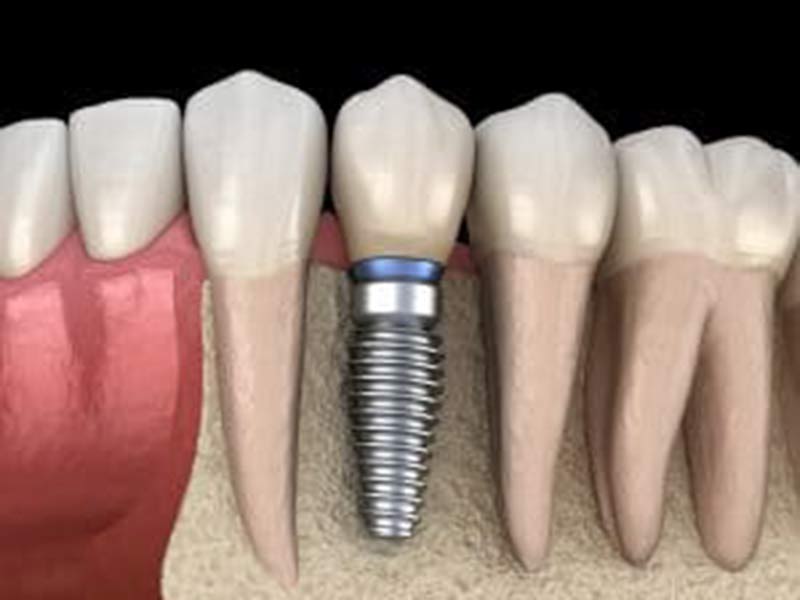 Did you know that once we lose one or more of our natural teeth, a number of complications can arise, including the loss of jawbone density? Losing jawbone structure can mean difficulties undergoing tooth replacement. However, your Kansas City, MO, dentist can restore lost structure with a bone grafting procedure, which can improve your candidacy for receiving dental implants!
How Do We Lose Jawbone Density?
When we lose one or more of our natural teeth, the body takes note. In response, the body no longer supplies the jawbone tissue around the lost tooth with doses of key nutrients, including calcium and phosphorus. Without these regular doses of nutrients, the bone tissue begins to lose mass and density. As the tissue continues to break down, this can cause further tooth loss, an increased risk of TMJ disorder and bruxism due to bite imbalance, and could even cause an older appearance, as severe cases could include the onset of sunken cheeks and a ptotic chin.
Dental Implants
Dental implants are the optimal choice for addressing tooth loss. Not only do they last longer than traditional bridges and dentures, but they offer greater stability and of course, a lifelike appearance. However, to stay in place they need to be inserted into the jawbone. Being made of biocompatible titanium, they bond with the bone tissue through a process known as osseointegration, providing the opportunity for your new teeth to last decades. However, if you've lost jawbone tissue then there's a chance you won't have enough mass and density to support these new tooth roots.
Bone Grafting
A bone grafting procedure is a way for the dentist to perform an oral surgical procedure to shore up the jawbone and address the lost density. You then enjoy a smile stable and secure enough to support one or more dental implants. Once in place, the dental implants will be accepted by the body as natural tooth roots, which means they can stimulate the growth of bone tissue and prevent loss of density and mass in the future. If you have lost one or more of your teeth, then contact our team. We will perform a thorough examination with advanced technology to see if your smile needs to undergo bone grafting before we move forward with implant placement. Whether you've lost one tooth, or all of them, we can employ implant dentistry to help you enjoy a full, functional, and beautiful smile.
Have You Lost a Tooth?
Our team can help rebuild your smile with bone grafting and implant dentistry. To learn more about our approach to oral surgery and missing tooth replacement, then please schedule a consultation by calling Cosmetic & Implant Dentistry of Kansas City, MO, today at 816-427-4018.