The Benefits of Supporting Dentures With Implants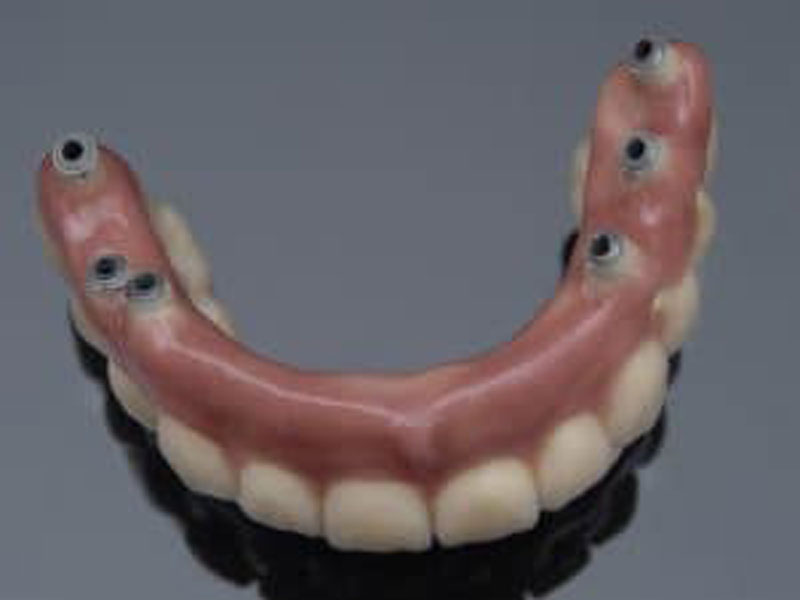 When you lose one tooth, then you may need a bridge. But what if you lose the majority of your smile? For these situations, your Kansas City, MO, dentist will create and place a set of dentures, which restores function, health, and beauty. For a more secure and durable option, we could even secure them with multiple dental implants!
The Downsides of Removable Dentures
A full denture replaces every tooth in your smile, on one or both arches. They will be held in place with natural suction or possibly a special adhesive for the upper arch. The partial address gaps in your smile, and is held in place with metal clasps that attach to natural teeth. Both options will be custom-made to fit comfortably and offer a lifelike appearance. However, they will require replacement every 5 to 10 years as the jaw ridge changes shape. Once we lose teeth, the body stops supplying key nutrients to the jawbone around the lost root, which means the bone tissues break down, causing further tooth loss and an aged appearance.
Jawbone Growth With Dental Implants
However! If we insert multiple dental implants into each arch, these biocompatible titanium roots stimulate the growth of jawbone tissue. The body resumes the flow of nutrients, so your jaw ridge stays the same and your prosthetic, which we attach to the new roots, will be able to stay in a place for decades, maybe even a lifetime. They never slip when you eat or speak, and you never have to remove them for nightly soaking or cleaning. Again, we will take steps to ensure the prosthetic itself, whether full or partial, will look natural and reflect your unique facial structure.
Protecting Your New Smile
Remember, underlying health issues like gum disease or infection could impact the stability of your new roots. To ensure they last, you need to practice good oral hygiene and see us regularly for checkups and cleanings. Working together, we can help you enjoy a whole, healthy, and attractive smile for years to come. If you have any questions about treating tooth loss, or if you would like to learn more about the factors behind adult tooth loss, then contact our team today. We would love to work with you, so you can use your 2020 dental insurance benefits before they expire at the end of December, and start 2021 with a stunning new smile.
Do You Have Questions About Treating Tooth Loss?
Our team doesn't want you to suffer due to severe cases of missing teeth, which is why we offer lifelike and long-lasting dental prosthetics. To learn more about our solutions for advanced tooth loss, then schedule a consultation by calling Cosmetic & Implant Dentistry of Kansas City, MO, today at 816-427-4018.