Removing Teeth Stains With At-Home Trays and Gel
Do you have stained teeth? While store bought options can help remove discoloration, our custom trays and bleaching gel can do the same from the comfort of your own home, while offering more dramatic results. In today's blog, your Kansas City, MO, dentist discusses our professional teeth whitening system.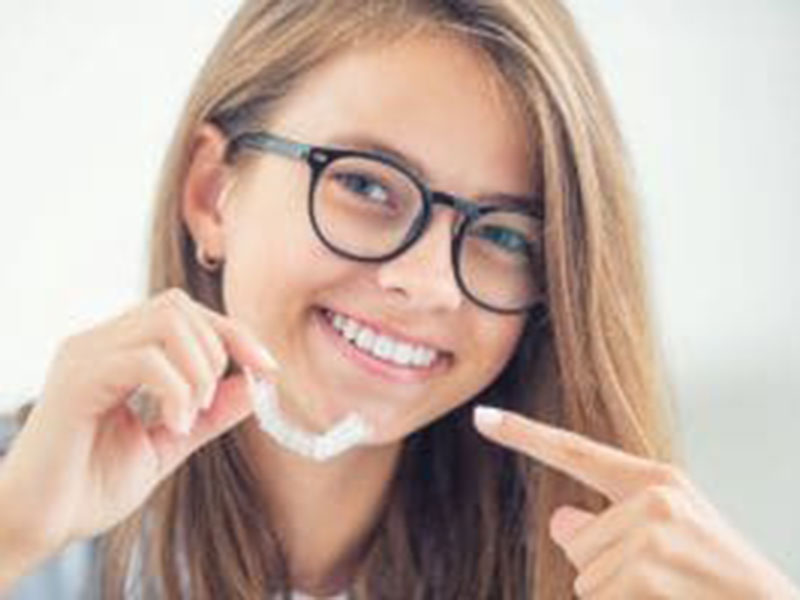 Benefits Over OTC Options
If you purchase strips, they can brighten your smiles, but the effects may not be very dramatic and definitely won't last so long. This system is also linked to greater tooth sensitivity. With whitening toothpastes, there could be abrasive agents, which scrub away stains but also damage enamel in some cases, increasing the risk of sensitivity and even tooth decay. The fact is, for dramatic results that last more than six months, you should talk to your Kansas City, MO, dentist. We want to help you obtain a stunning new smile!
The Trays and Gel
How does treatment work? Well, you stop by for an initial visit so we can take impressions of your smile and create a set of plastic trays. We then prescribe a powerful bleaching gel, and you take these items home with you. At home, you will need to fill the trays with gel and wear them for between a half hour and 45 minutes each day over a period of a week to ten days, depending on the extent of your discoloration. For some, teeth could be brightened by a number of different shades. You then keep the trays and any leftover gel for touch-ups down the road.
How Do I Make My Results Last?
First, be sure your brush and floss each day, as these actions help limit the severity of plaque buildup and stains. Dental cleanings every six months could be beneficial as well, as this removes all plaque to help brighten smiles. Try to avoid sugary foods and drinks, as well as drinks with dark pigments, to help your smile stay bright. With routine visits and better oral hygiene, you not only improve smile esthetics, but you also limit the risk of tooth decay and gum disease too! If you have any questions about avoiding teeth stains and enjoying optimal smile beauty, then contact our team today.
Ready for Cosmetic Treatment?
Our team wants to help you enjoy a stunning new smile with our professional cosmetic treatment options. Along with professional teeth whitening, our team may use dental bonding and porcelain veneers to mask severe discoloration and also improve the shape of the teeth as well. To learn more about our cosmetic dental procedures, then schedule a consultation by calling Cosmetic & Implant Dentistry of Kansas City, MO, today at 816-427-4018.